The holidays are a time for great food, cheerful Christmas decorations and spending quality time with your family and friends. There really is no other holiday that is as universally enjoyed as the Christmas season, particularly for the kids who are thrilled to stay goodbye to school for awhile, sleeping in, eating great food and getting into the holiday spirit.
Preparation plays a big part in getting ready for all the families get togethers, shopping for or making gifts and filling the house with Christmas decorations. Why not encourage the kids to play a part in the preparations? It?s the perfect time of year for the entire family to get in on the holiday fun. Following are just a few of fun things to do with the kids during the Christmas season.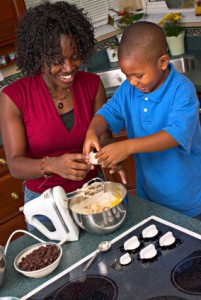 Making the Holiday Goodies
Get the kids involved in preparing the holiday treats from everyone?s favorite snicker doodles and Christmas pies to holiday cutout cookies. Christmas cutout cookies are always good for a night filled with fun, creativity and of course tasting the yummy treats you?ve created together. Before the special cookie decorating extravaganza, have the kids help cut out the cookies, bake them, and then freeze until you?re ready to decorate. When you?re ready to begin, just line the dining table with a plastic table cloth, put out all the sprinkles, candies and colored icings and have fun!
Handmade Christmas Decorations
A wonderful project to do as a family is making special Christmas decorations together and dating them in honor of the year. There are worlds of ideas out there from buying ready made ornaments to paint, to purchasing Styrofoam shapes and attaching gum drops or just about anything you want from ribbons to family photos, to sequins or your favorite Christmas image. You can even use white paper and cut out snowflake shapes or make stockings out of felt and just about anything else; all you need is your imagination and a few craft supplies.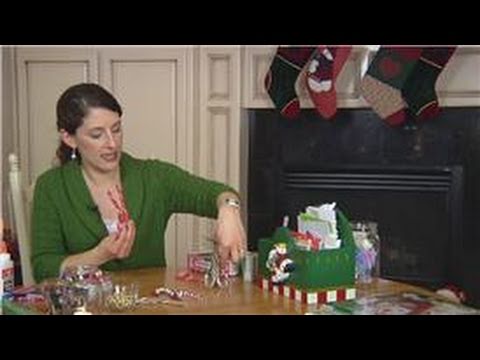 Christmas Holiday Outings
The Christmas season always comes with a lot of special family friendly things to do together. One of our favorites is piling into the car and visiting local neighborhoods showcasing elaborate Christmas light displays. Most local Zoos and botanical gardens also light their venues for the holidays with breathtaking displays. Other popular activities are dressing up and going to see a production of the Nutcracker, hitting the mall for photos with Santa or caroling through the neighborhood.

Toys for Tots
One of the best things you can do for your children is show them how to help the less fortunate during the holidays. Programs like Toys for Tots and other community held efforts always pop up this time of year, giving you the opportunity to teach your children the art of giving.
Christmas is a happy holiday season for most of us from the kids eagerly looking forward to being out of school for a bit, to the little ones excited about a visit from Santa, to parents and friends looking forward to spending time together, sharing a meal and a smooth cup of egg nog. What truly make the Christmas holidays special however is creating memories with the kids.
Cheryl, MagicKitchen.com blogger
Source: http://blog.magickitchen.com/2012/12/18/schools-out-christmas-holidays-with-the-kids/